<!-ShowPage(index.html)->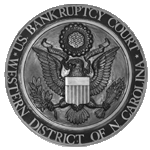 Welcome to the U.S. Bankruptcy Court for the Western District of North Carolina
<!-ShowPage(OperationNotice.htm)->
---
CM/ECF Version 5.1.1.2 C
---
The Asheville October 3, 2017 court date is cancelled.
If there is a need for a special setting before the regular October 17 - 18, 2017 court term,
please contact the judge's chambers in Charlotte at (704) 350 7575.

---
Beginning in January 2017, Charlotte Chapter 7 motion days will typically be heard
on the first and third Mondays of the month beginning at 9:30 a.m. Previously, these motions
were heard on Thursdays.

---
For the latest information and updates visit
WWW.NCWB.USCOURTS.GOV
---
27August2015
Court Information